FIELD sysem (FANUC Intelligent Edge Link & Drive system) is an open platform for the manufacturing industry which targets improvements in productivity and efficiency. Third party developers can freely develop and sell applications and converters for devices. As various devices on the shopfloor can be connected without barriiers related to generation or manufacturer, centralized management of equipment and data, as well as the sharing of data are enhanced.
FIELD system hardware
FIELD system hardware is installed in customers' factories, and is connected to a management system on the Internet.
There are two types of hardware: FIELD BASE Pro for small scale systems using around 30 manufacturing devices, and Cisco UCS for large scale systems for around 150 devices.
FIELD BASE Pro
Number of devices connected: Around 30 units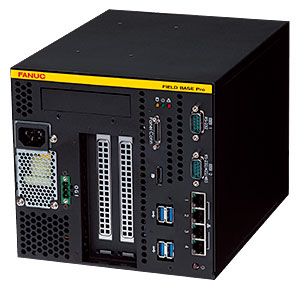 Cisco UCS C220
Number of devices connected: Around 150 units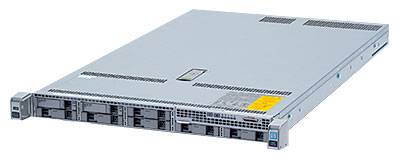 i

PMA on FIELD (Operation analysis application)

This application analyzes factory operations, improvements in Productivity and their factors. The operating state of each device can be monitored in realtime. Information or operating performance, such as the operating time and alarm time, are collected, to be used efficiently in the analyses of factors.